Regular price
Sale price
$395.00
Unit price
per
Sale
Sold out
THE RISEN DIVISION CLASSIC and lightweight enough for Summer!
If Virginia could've worn pants, she would've worn this jumpsuit! Our most popular style is informed by the modernist author and queer icon Virginia Woolf, whose stream of consciousness style and biting insights into human interiority rocketed readers into the 20th century. In her mold-breaking feminist novel "Orlando," she wrote, "Memory is the seamstress, and a capricious one at that. Memory runs her needle in and out, up and down, near and far. We know not what comes next, or what follows after." With this in mind, we've created a jumpsuit that's ready for anything: dress it up or dress it down, but always expect the unexpected when donning the WOOLF.

 * EYE Broach is sold separately and coming soon to our new accessories page!  if you need one now and simply can't wait please send us an email!
Center front shiny black snaps
Puff cap long sleeve
Fold-over collar with a center back point design feature
Back pockets with snap flaps
Side pockets
Adjustable waist tabs
Adjustable leg straps
Light-weight cotton sateen 97% Cotton, 3% Spandex
View full details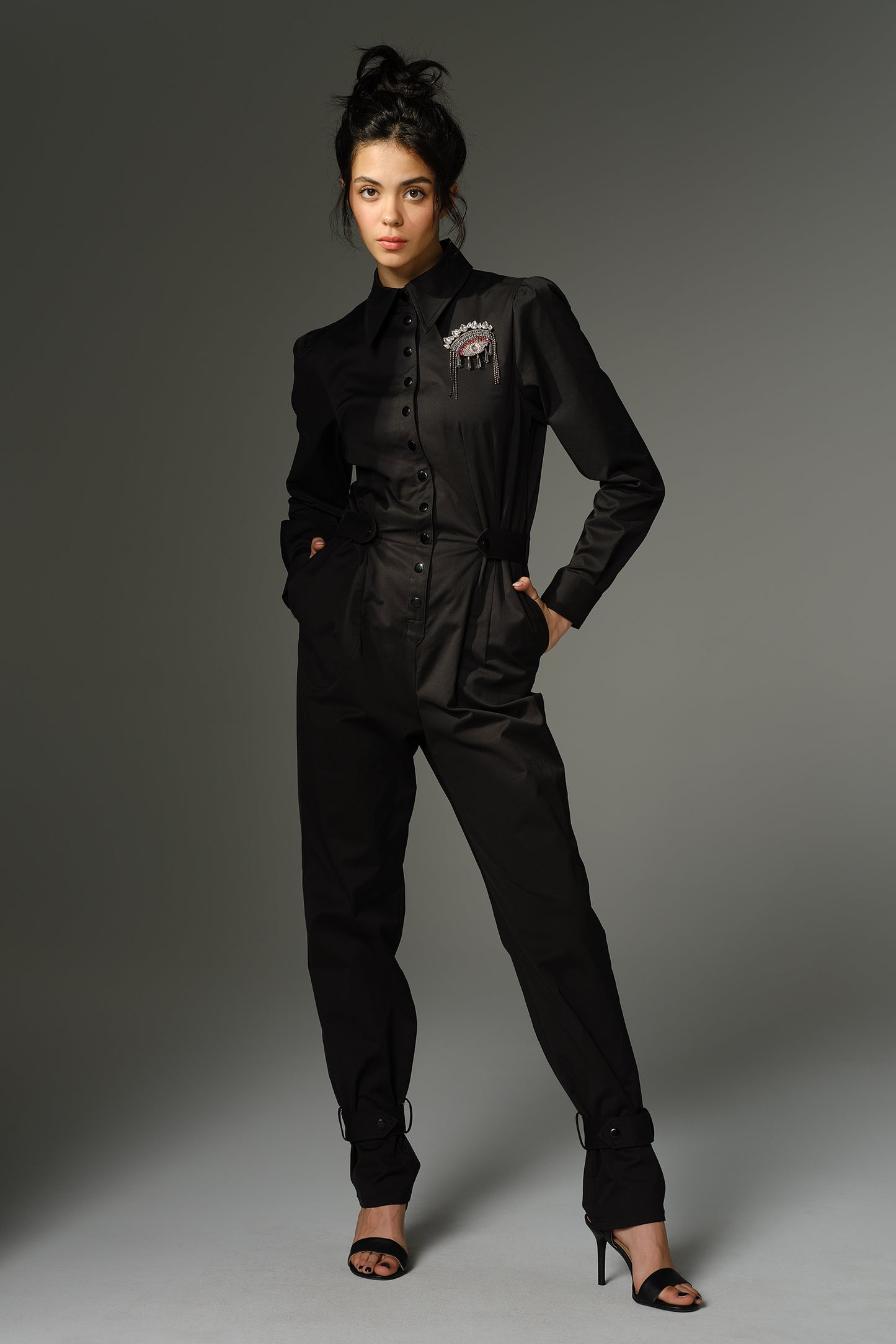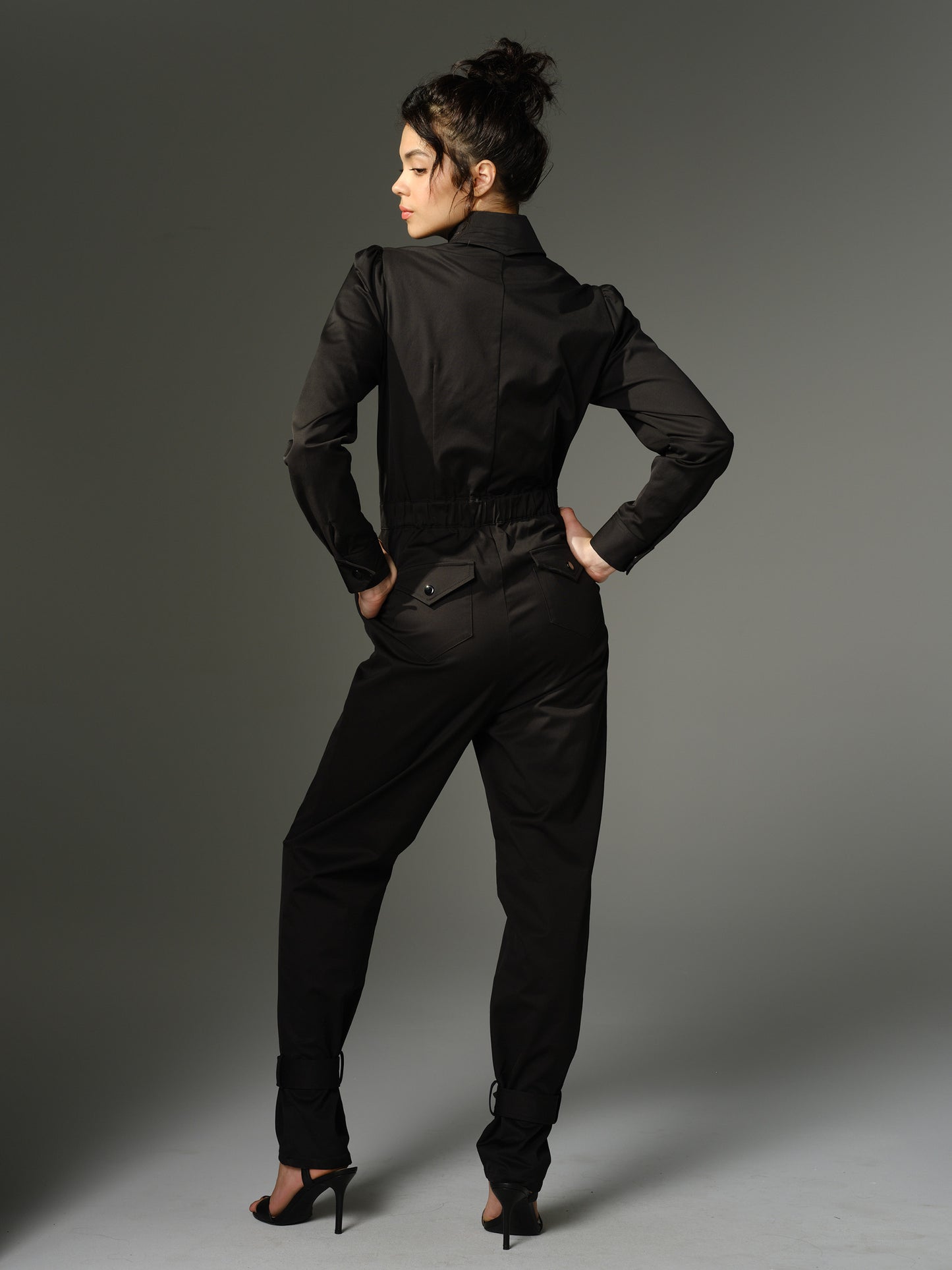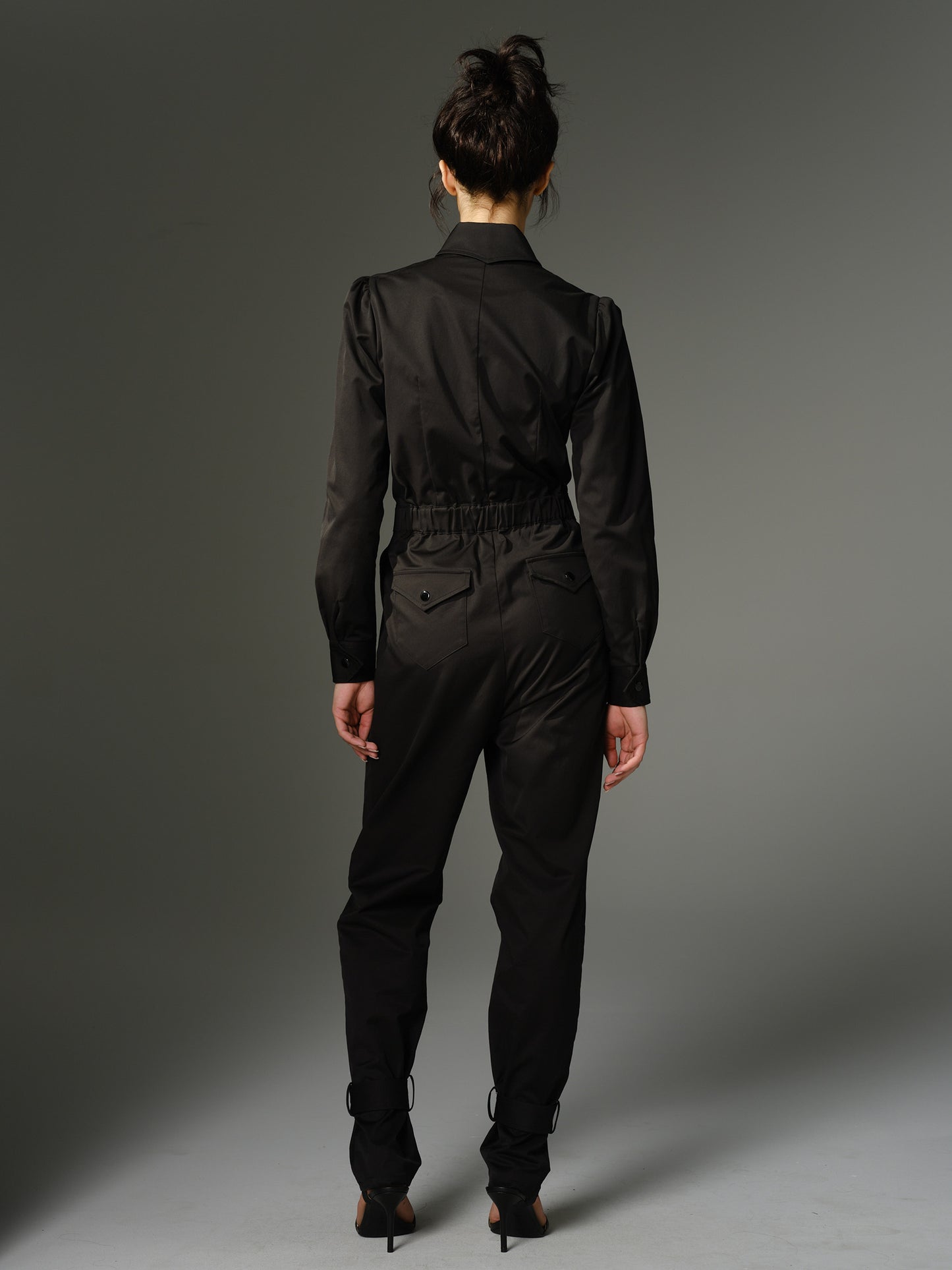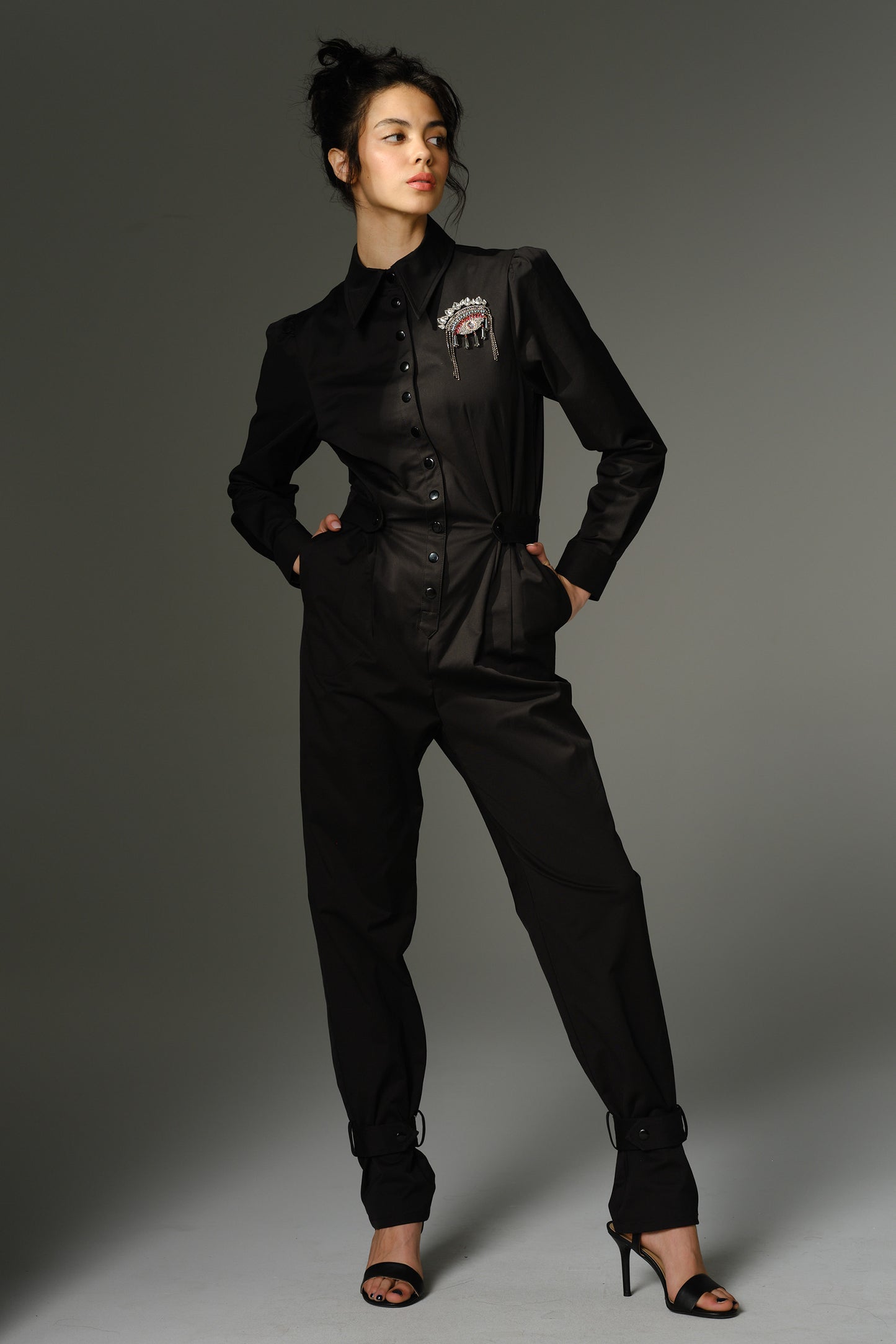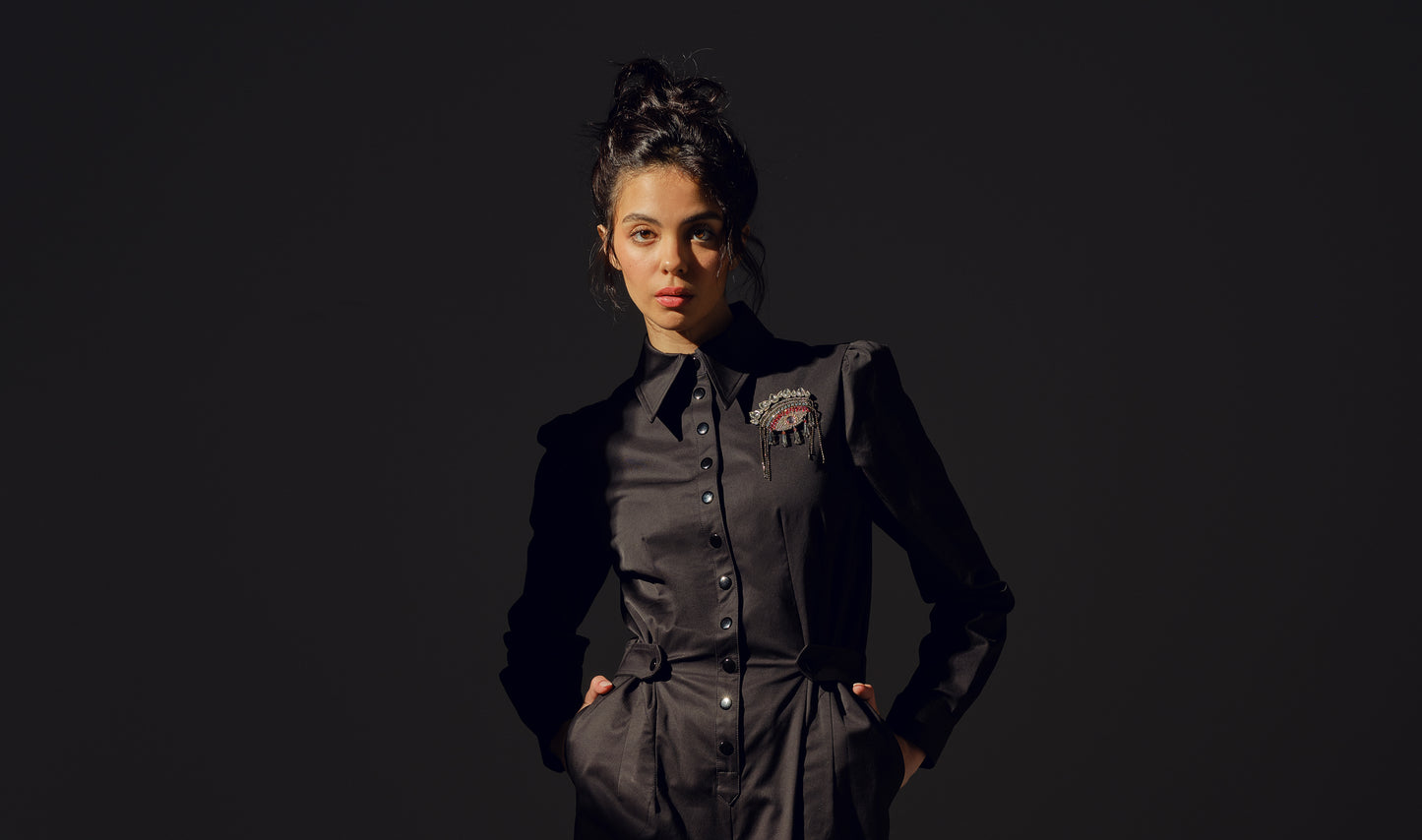 LOVE my WOOLF. And so does everyone else!
This jumpsuit is absolutely brilliant. In a world where quality is so often compromised for speed, Risen Division is a saving grace. The attention to exquisite and chic detail, not to mention the sustainability factor, make my WOOLF (in black sateen cotton) an item I'm always proud to wear. It makes me feel sexy, strong, modern and smart.
I also love how versatile this jumpsuit is - it can be styled so many different ways to change the mood and I feel just as comfortable wearing it performing on stage as I do at a coffee shop or cocktail party. I always get compliments on my WOOLF and can't imagine my wardrobe without it!!